Our business continuity plan integrates multiple functions, processes and facilities across the globe in a seamless way. It's our collective and effective response to critical situations built on experience, simulation and dedicated iteration.
Our BCP is structured in four stages that respond to shifting scenarios. We continuously adapt preventive measures according to the situation and swiftly navigate between stages to ensure safety and efficiency.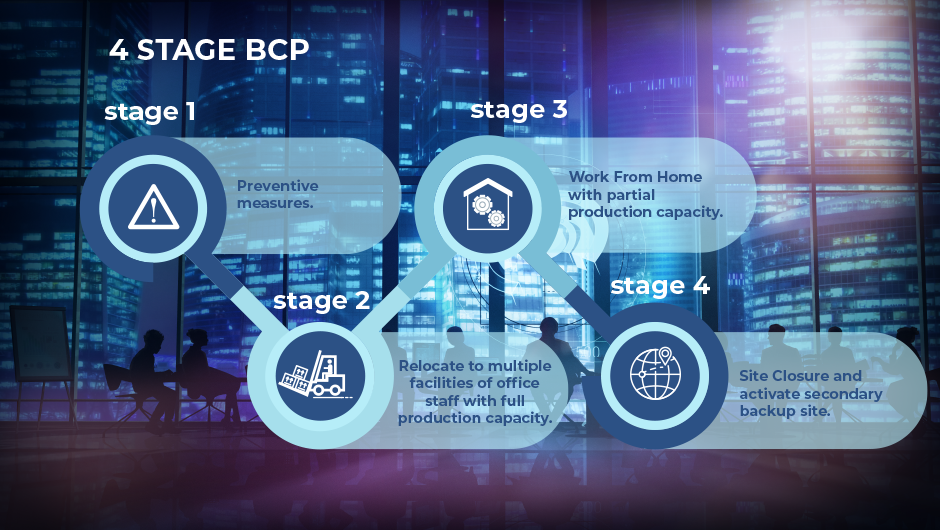 We have a cross-cutting emergency response structure guiding and integrating action as well as responsibility across businesses units.