Groundbreaking: Mentor Media's Medical Packaging & Supply Chain Facility in Warsaw, Indiana!
To our valued customers, partners, and colleagues,
We are excited to report that Mentor Media has made new strides toward our objective of developing a global network solution for the medical supply chain.
Since the development of our ISO13485-certified cleanroom facility at our Singapore headquarters, it has provided us with the framework and confidence for our growth and expansion.
Today, we're pleased to announce our healthcare supply chain solution in the US through the construction of our medical packaging and supply chain facility in Warsaw, Indiana.
The recent groundbreaking ceremony was held on March 15, 2023, on the grounds of our new facility, and in attendance were our guests of honor, Mayor Joseph Thallemer and Mr. Tim Meyer (City of Warsaw, Indiana), Ms. Victoria Herring (Indiana Economic Development Corp), Mr. Alan Tio (Kosciusko Economic Development Corporation), along with Mr. Lim Kok Khoon (CEO of Mentor Media) and Mr. Yap Rueh Herng (Snr. Vice President of Mentor Media).
The newly constructed facility in Indiana will be managed by a highly experienced team and furnished with cutting-edge sterile packing equipment along with IT-integrated and automated processes (ERP). Offering a reliable FDA-certified management facility of the highest caliber.
Through the development of our Warsaw facility, we hope to support the healthcare sector in America and provide job opportunities to the region. Advancing supply chain methodology with cutting-edge solutions and services like white-glove services, pre-validated packaging, and IOT supply chain integration. Providing a truly single-desk solution that is market-ready, documented, prioritizes patient safety, and cost efficiency.
Mentor Media is committed to providing a dependable healthcare supply chain solution in America and beyond. In the upcoming months, we look forward to our brand-new facility and showcasing our cutting-edge machinery and sterile packaging solutions.
We appreciate your support and look forward to your visit here in Warsaw, Indiana.
Sincerely,
Mentor Media Management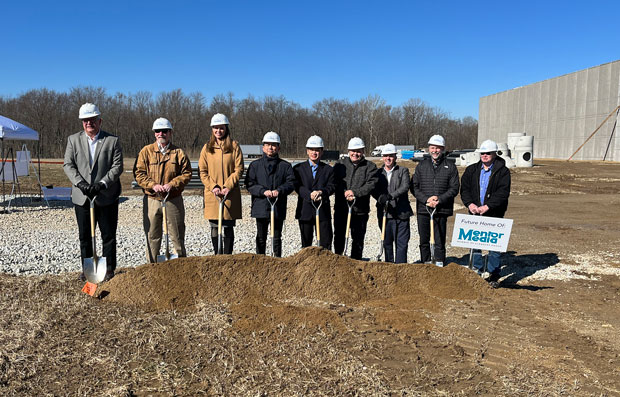 Pictured (L to R): Warsaw Mayor Joe Thallemer; Tim Meyer, Warsaw RDC; Victoria Herring, IEDC; Lim Kok Khoon, Yap Rueh Herng and Juergen Klein, Mentor Media; Alan Tio, KEDCO; Cary Groninger, West Hill Development and G&G Hauling and Excavating; and Dan Robinson, West Hill Development and Robinson Construction.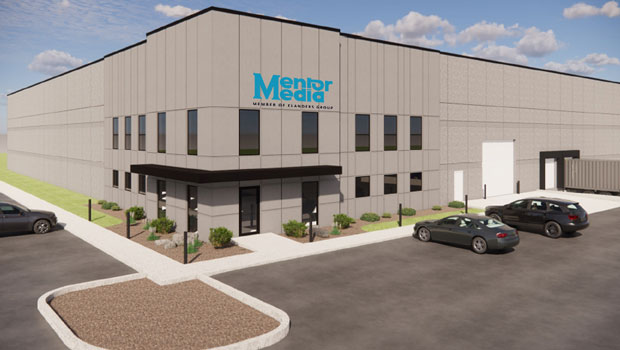 Mentor Media Facility at Warsaw Tech Park.